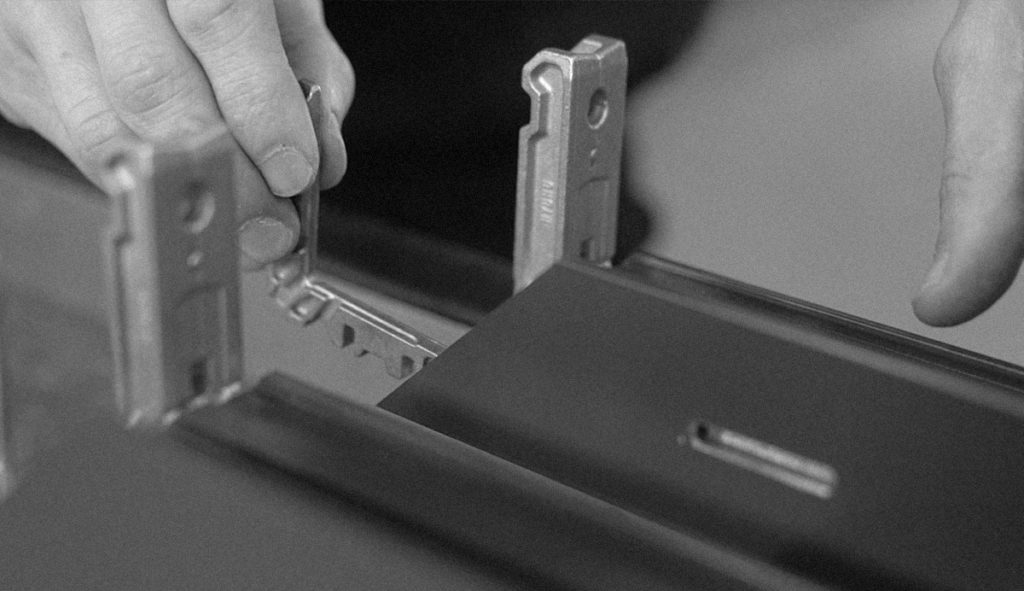 We use aluminum corner cleats and insert pins in our extrusions to perfectly align the two profiles. The cavity is then fully injected with resin to seal and bond the corner permanently together.
Superior materials and engineering allows us to produce units in monumental sizes of all shapes and types, while ensuring industry-leading performance.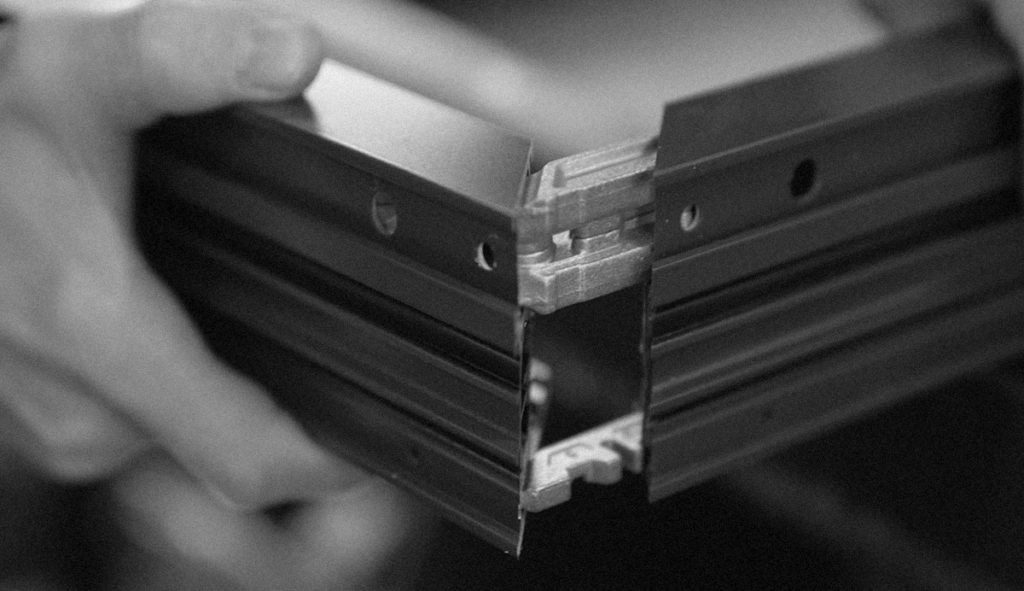 How ViewScapes windows and doors are created,
the attention to detail, the quality of the materials,
the assembly carried out by expert technicians.