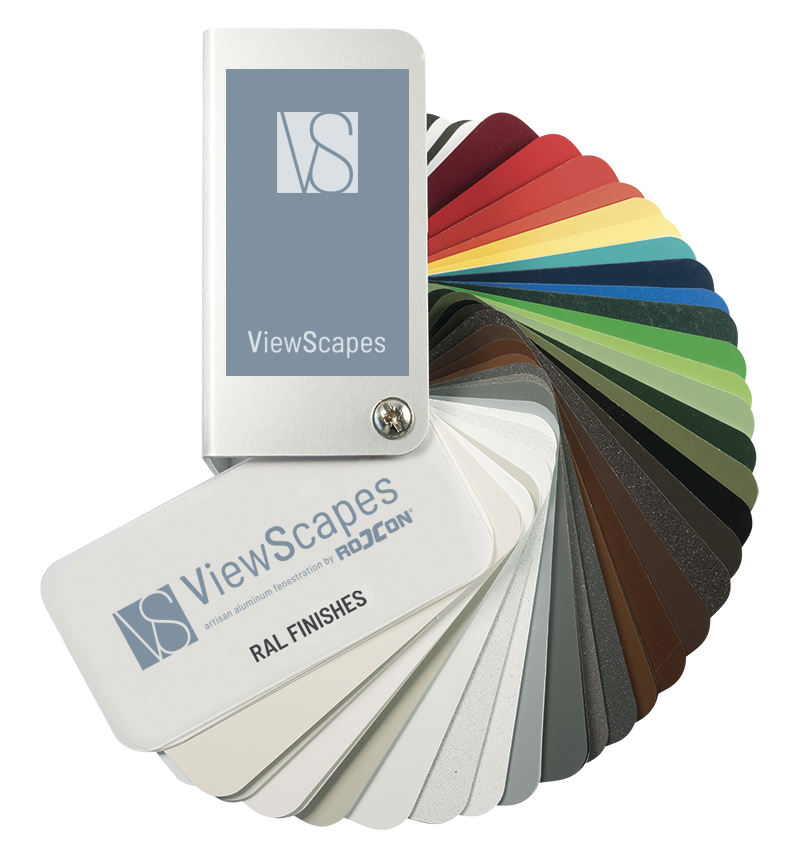 Viewscapes profiles can be painted thousands of different RAL colors and are Qualicoat Class 2 certified as standard.
Long lasting and UV resistant, our coatings can handle sudden changes in temperature and external aggressive agents without fail.
Our wide-variety of finishes compliment many different architectural styles ranging from modern to traditional.
We achieve this by offering both matte, textured and anodized options.
For coastal projects, we have a special seaside treatment, designed specifically to resist the effects of salt, which inevitably challenges any product located within this beautiful, but unique, environment. 
Qualicoat Class 2 (comparable to AAMA 2604)
Selected painted finishes
Qualanod
Selected anodized finish